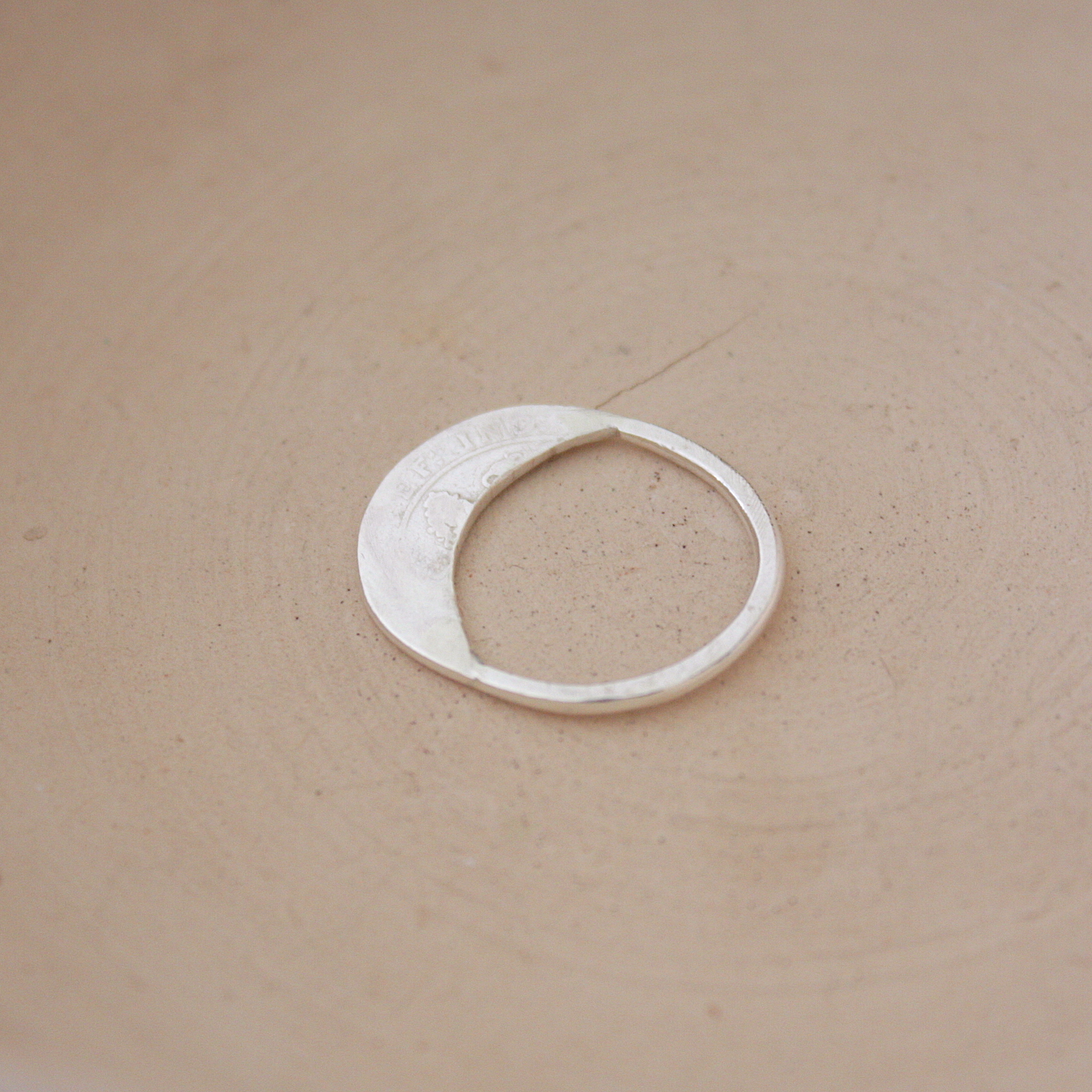 ARCHE coin ring
This moon-shaped ring features a repurposed silver coin which has been combined with silver wire to produce a continuous form which is clean & elegant.
The thing that we feel is most special about this ring is that from some angles it looks like the simplest silver band when worn - but when tilted to the side a little, the crescent moon can be seen.
*
The finer details:
This ring is part of our Renewed Collection, which incorporates the repurposing of silver European coins. This is our way of giving renewed significance - and a modern edge - to an object which has been beautifully worn and aged through time.
Please note that due to the individual nature of the items within this collection, each piece may differ slightly in appearance from those shown. Because no two are the same, in each case we will select the coin that we feel is most appropriate for the piece.