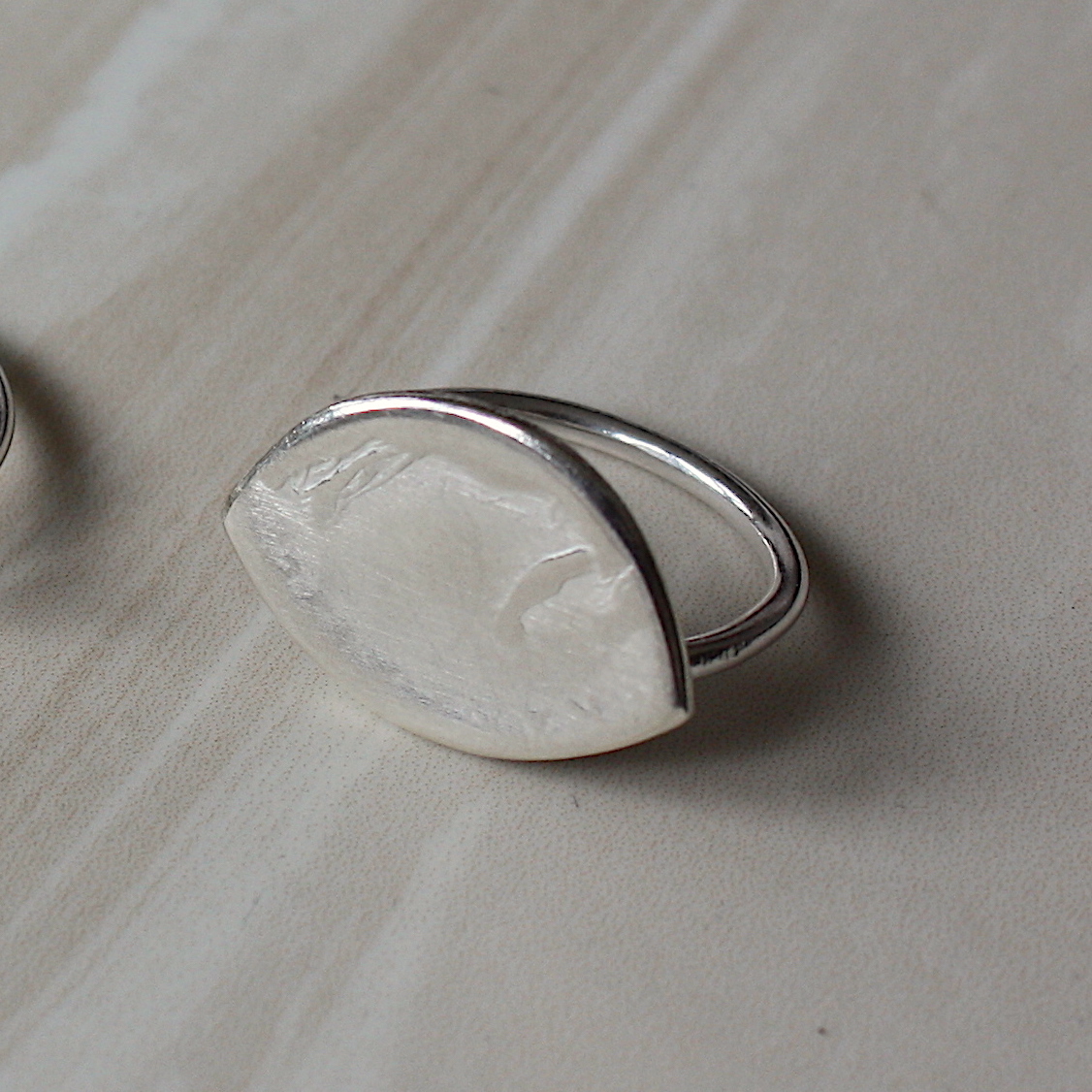 EDA coin ring
This ring is part of our RENEWED collection, which incorporates the reworking and reviving of silver European coins. This is our way of giving a modern edge to an object which has been beautifully worn and aged through time.
This unisex ring features an eye-shaped coin segment with the addition of slim silver wire.
All jewellery is hand-made in Brighton using 100% sterling silver.
Ring sizes:
Small – H I J K
Medium – L M N O
Large – P Q R S T
If you would like to request a ring made in a particular size, please use the enquiry form on our Contact page.
Please note that as all rings have been made using individually selected coins, each product will be completely unique and may not have the same features as the ring pictured.